As I blogged yesterday, Turbo Tax was my second favorite video simply because it captured the attention of my 8 year old daughter. Already immersed in the #TikTok app at the time, my daughter immediately jumped up on the couch to do the #W2Step when the commercial was about 3 seconds in. FYI, if it didn't happen within 3 seconds, she would not have been interested (her #TickTok behavior is even worse…LOL).
Anyways, the 2020 Digital Bowl winner, for the second time, per Merkle (they score brands for extended engagement with digital strategy in competition for audience attention on the second screen) is Turbo Tax. This was very well deserved! As I was browsing through Youtube, my daily routine, I did see the Turbo Tax commercial running on the Youtube homepage on Monday. I found it to be very interesting but did not think too much of it. Much to my surprise (well, not really) Turbo Tax thrived in their multi-channel campaign. Their digital focus were on the three main areas:
Digital Marketing

Social Media

SEO
Why was this a genius plan? Well, simply put, beyond paid, their flawless strategy drove them to viral mania, they landed at every consumer touch point, captured a new demo, and had diversity written all over it! The "All people are tax people" was honest, genuine, and extremely authentic. With the incorporation of music and dance it naturally allowed all people of all ages and races unit effortlessly. The brand message aligned with the consumer emotion that was felt through the creative execution.
Now, let's breakdown what was execute (briefly).
Featured: Commercial, Youtube video, Contest info, ans Social buttons
Why it worked:
Because it gave people a designated platform to view content and learn more about the campaign
What I would have added: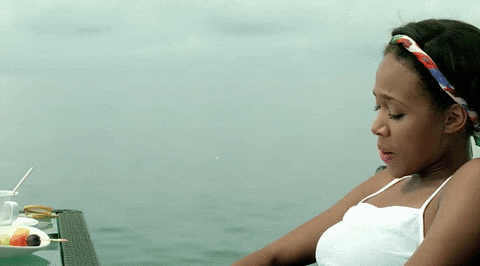 A link back from the main site higher up and more visible. Why? Because if a user performs a simple search for "Turbo Tax" the turbo tax website is the first to appear, so natural human behavior would be to click and see If I can find it there. I mean, that's what I did. But to my surprise I found nothing on the site that would re-routed my journey or even elude to the fact that there was a branded landing page. It wasn't until I scrolled all the down to the footer did I find the link.
The hashtag challenge on TikTok
Featured: Top influencers to share their #W2Step
Result: Over 326.5M views on TikTok
Why it worked?
The platform is build for a quick song and dance challenge. Align the right influencers and poof…viral mania!
SEO
Another slam dunk! They had all the appropriate keyword in place, simplistic ad copy, they included the YouTube video on the landed page with increase organic views during search. They even put the song lyrics, I loved that! And of course the hashtag.
They also ran traditional display banners, did some digital pre-game placements, paid marketing, and what looked like a YouTube homepage takeover.
As I bring this article to a close, I'd like to say kudos again to Turbo Tax for having a standout 360 Super Bowl 2020 Marketing Campaign. Hopefully, with this campaign you've captured the brains and hearts of the Gen Z and younger, so when it does come time for them to start filling their taxes they will have you in mind. If you want the full report head over to Merkle. Check out the full ad spot below. Hello 22M views!
For our readers that are business owners (or soon to be), don't be discouraged. Sure, they might have had a $10M budget (I don't know just guessing here) but that doesn't mean that you too can't have a well thought out digital strategy. It is important to study and understand your consumers digital behaviors first, however, in order to build such a campaign. The digital landscape is so crowded. As Mobile Marketer states, it was crucial for Intuit to have a robust digital presence to maximize the effects of its marketing in offline channels. You just need a modified version.
So what are you waiting for? Connect with with one of our Brand Partnership team members for a FREE 15 minute conversation about your current (or soon to be) digital strategy. Email us at info@blackgirldigital.com or fill out the form here.
You're probably thinking why TikTok and should you even consider adding the platform to your plan. This I will cover next! Subscribe to be notified.